Delivering on Reputation
Simford prides itself in its versatility offering a combination of trade and engineering personnel that allows our team to carry out small one-off jobs to a large turnkey project.
Quality Systems
Simford Group uses internationally recognised Quality Management Systems.
ISO-9001
ISO-14001
ISO-45001
About us
Specialising in engineering, metal fabrication and installation for the Dairy, Food and Beverage, Pharmaceutical and Construction industries. With a strong track record of ensuring projects are delivered to the highest quality, on time and within budget.
We've got you covered:

Offering services both locally and Australia wide
30+ staff with extensive experience in project work
Experience in a wide variety of industry sectors
Large workshops conveniently located close to Melbourne
Production from raw materials to finished and packed goods
Fully accredited internationally recognized Quality Management Systems.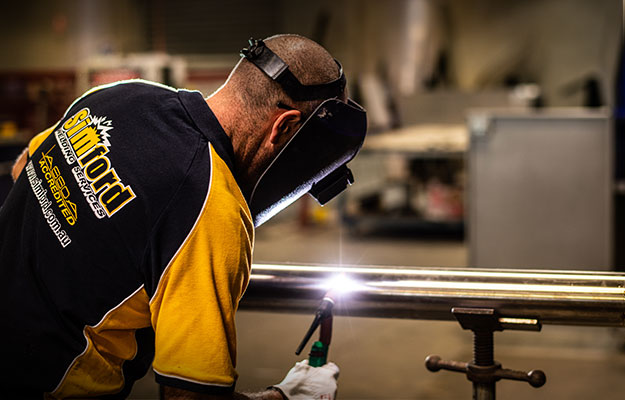 Simford News
Some of the latest news from the Simford Group.
Don't just take it from us...
Relocation of a can line we purchased in Indonesia was made easy with the Simford Group on hand to remove it and put it on ship to Australia and reinstall with very little fuss.
Luke Cusak
Managing Director @ Garage Beverages
Been working with Simford for 15 years. Great supervisors and team. Recommend highly
Luke Welsh
National Engineering Manager @ Sugar Australia
For 20 years Simford have been delivering process and packing projects across food, beverage and dairy. Great team of supervisors and trades lead by Boyd and Joel
Matt Robertson
Managing Ditector @ IFBS